It's been a bit gloomy outside (which I personally, LOVE; Matt, not so much) and the scorched earth around Knoxville is finally benefiting from a good soaking. But today the clouds finally broke and it's been a partly sunny day, so far. Steamy, as per usual, but cheerful nonetheless.
The weather I had been under finally seems to have broken as well--I wasn't exactly *sick*, but just not feeling myself for a few days. Little dizzy, little nauseated, little tired--I'm guessing some Daisy bee bees effects. I think I've successfully bounced back today and am feeling normal again. The great Bee bees news is that my sugars have been spectacular of late, and I'm actually excited for my check up in 10 days or so. I'm hoping my
A1C
results show some real progress, which will mean I have the Bee bees well under control.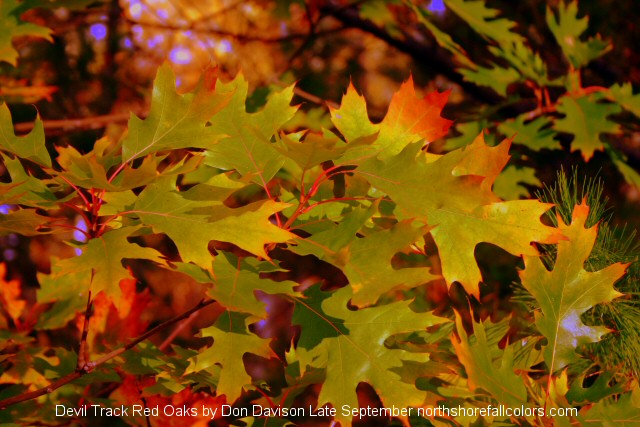 In other news...is it fall yet? I am SO ready. I have decided that, official or not, the first day of Fall in the Hall house is September first. I'm putting away all the summer candles and breaking out the cinnamons, maples, and hazelnuts. I'm buying mums and redecorating with pumpkins and leaves. In short, I'm OVER IT. It won't be 'cool' around here for another month or so, but I'm going to channel the season anyway. It's time.
Another sign it's time to usher in a new season?
Football Time in
Tennessee
, y'all! Kick off is at 8 PM on Labor Day, baby. I'm so excited! Matt and I have already supplemented our growing orange wardrobe with a few new items, thanks to some awesome kickoff sidewalk sales, and I'll be spending some time this weekend coming up with the appropriate game day snacks. My brother's moving the last of his heavy stuff from Greensboro to Knoxville that day and we've of course offered to help with the unloading, so I don't know how labor intensive the menu can be, but I'll work it out ;) GO VOLS!
I've also designated September as the start of our fall landscaping projects (wanted to wait out the summer drought before we started digging in the clay!). We're putting in beds all around the house and across the bank behind our deck, so next week I want to start killing off the weeds and patchy grass in those areas, so later we can break out the tiller. The deck renovations and pergola building should be starting (cross your fingers) next week, so it's going to be a busy few months! My goal is to get all the beds finished and ready for planting next spring, and to plant a ton of bulbs so their spring debut will be stunning! We've really enjoyed this first year of putting polish on this place, lame old married couple that we are. Matt's really looking forward to fall lawn care--his first year with pretty much a blank canvass, since the state of our grass indicates no one has ever bothered to do much here before! I'm told there will be aerating, soil amending, and overseeding--all three of those words make me tired, but he loves it.
Aaaand, speaking of ongoing projects...my blog buddy
Katie
and I have been collaborating on a project that's finally ready to see the light of day! The incredibly talented Mrs. Mulder asked me to do some farm related illustrations for her, and she's going to offer them printed and/or hand embroidered on some fantastic organic market bags in her
Etsy shop, TexasNorth
. Katie is incredibly talented, if you've never seen her work, please please please go check out her shop and be on the lookout for our Farm Friends Organic Market Bags! This has been so much fun to work on and I can't wait to see the final results, you guys are gonna love 'em!